Suze Orman Has a Warning for Home Buyers Worried About Rising Mortgage Rates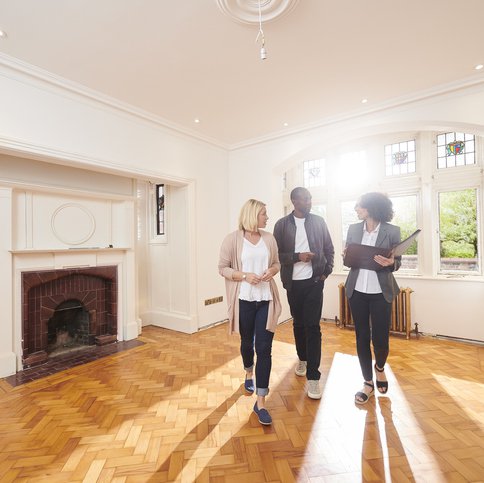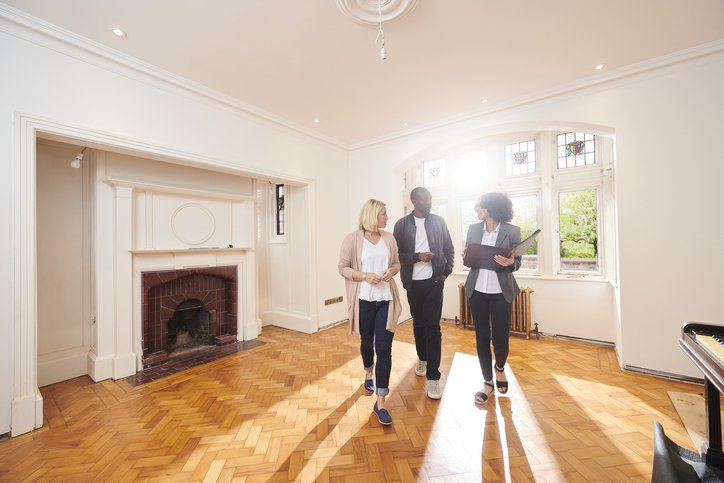 Would-be homeowners don't need to overreact to rising rates for a few simple reasons.
---
Key points
Mortgage rates have been going up, which may concern some potential buyers.
Finance expert Suze Orman suggests that mortgages are still a great deal.
She also recommends raising your credit score to qualify for better rates.
---
During the COVID-19 pandemic, mortgage rates repeatedly hit new record lows. This created an unprecedented opportunity to secure an affordable home loan.
In recent months, however, rates have been steadily rising, and they're now well above what buyers were seeing last year. While the increased cost of borrowing may leave some would-be buyers concerned about the price of their home loans, finance expert Suze Orman has an important warning that potential homeowners will want to hear.
Here's what Suze Orman has to say about mortgage rates
Orman addressed the issue of rising mortgage rates on her blog back in 2017 when rates were also climbing.
She made clear that borrowing costs had already gone up and were likely to continue to do so throughout the coming year — which is a similar situation to what home buyers are facing now. But, in light of the rising rates, Orman said that people thinking of buying or refinancing a home should "not overreact to higher rates." Here's why.
Mortgages are still a pretty good deal
Orman listed a number of reasons why potential home buyers shouldn't be deterred from their home purchase by the threat of higher mortgage costs. The most important reason was that fixed-rate mortgages remain a very affordable type of debt.
Back when she gave her advice, rates were at around 4.1%. Today, a typical home buyer can still get a 30-year fixed rate loan for around 3.8%, so her advice may be even more relevant now. The basic fact is, while rates are higher than they were last year, they are still extremely low by historical standards.
Improving your credit can help you snag better rates
Orman also pointed out that borrowers can take steps to qualify for the lowest-cost loans by improving their credit score. A few ways to do this include:
Paying down any debts you have
Asking your creditors to remove negative information if you usually pay on time
Seeing if someone close to you can add you as an authorized user on a credit card
These and other steps can help improve your credit score, and that in turn may help you qualify for a better rate from a mortgage lender.
Keep your eye on the long game
Finally, Orman cautioned against being seduced by adjustable-rate mortgages, which have lower starting rates that may seem attractive as borrowing costs go up. But these mortgages come with the risk that rates will rise further since they aren't locked in for the life of the loan. Think about the overall cost of your potential mortgage and your long-term homeownership goals before you sign up for an adjustable-rate mortgage.
Why Orman's advice is important for home buyers
Orman's suggestion to not overreact to rising rates is important for those considering buying a home — because you don't want to miss out on the opportunity to get into a property if you're financially ready to do so.
The fact is, no one can predict when or if rates will ever fall as low as they were during the height of the pandemic. Waiting in hopes of a rate decline could mean delaying your home purchase for years, or even indefinitely. What's more, property values could go up during that time, making your home purchase more expensive in the end.
The bottom line is, since homeownership can help you build wealth over time and set down roots, you shouldn't let a slight rise in rates stand in your way — especially when mortgages still remain so affordable for many qualified borrowers.
A historic opportunity to potentially save thousands on your mortgage
Chances are, interest rates won't stay put at multi-decade lows for much longer. That's why taking action today is crucial, whether you're wanting to refinance and cut your mortgage payment or you're ready to pull the trigger on a new home purchase. 
The Ascent's in-house mortgages expert recommends this company to find a low rate – and in fact he used them himself to refi (twice!). Click here to learn more and see your rate. While it doesn't influence our opinions of products, we do receive compensation from partners whose offers appear here. We're on your side, always. See The Ascent's full advertiser disclosure here.