PayMaya plans to raise fresh capital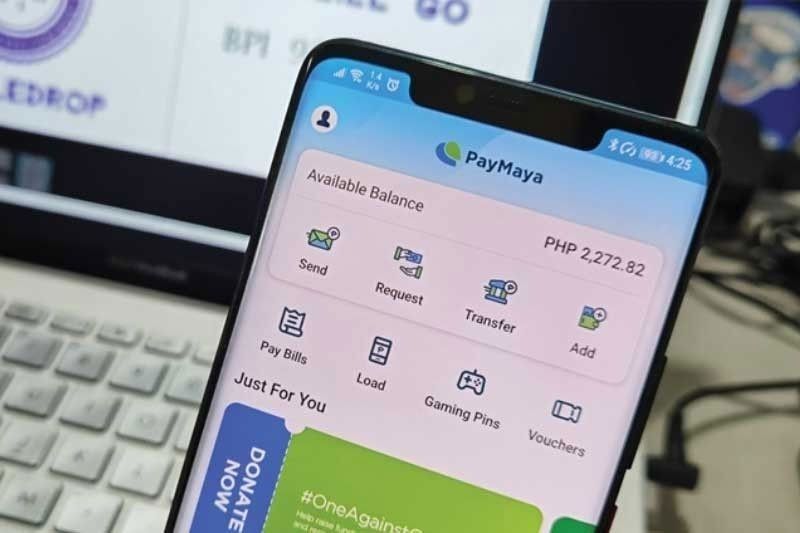 MANILA, Philippines — Voyager Innovations Inc. is planning to raise fresh capital in the coming weeks to support  the company's growth aspirations.
"At this stage, we are in active conversation with the shareholders. We will have more news when we are ready," Voyager president Shailesh Baidwan said.
Shareholders of Voyager, which operates financial technology firm PayMaya, include telco giant PLDT Inc., global investment firm KKR, Chinese technology company Tencent, and World Bank's IFC Asset Management Co. through its IFC Emerging Asia Fund and IFC Financial Growth Fund.
In June last year, Voyager raised $167 million from existing shareholders and new investors to accelerate the growth of PayMaya's digital payments business and expand to new and inclusive products, such as credit, insurance, savings, and investments, through the soon-to-be-established digital bank.
Baidwan said that for this year, Voyager's board has set a strong growth targets, one of which is to launch Maya Bank at the earliest possible time.
PayMaya is aiming to do the test launch of Maya Bank by the end of the month.
"Our requirements in the short term will be well taken care off by existing shareholders. Having said that, being one of the foremost fintechs in the Philippines, we constantly have the investor community engaging with us and we are in dialogue with them," Baidwan said.
"But given the depth of the shareholders we have and solid backing that we have of them for our plans, at this stage, the management is focused on launching, with the backing of the shareholders to provide the capital that we need," he said.
Maya Bank has secured the approval of the Bangko Sentral ng Pilipinas to establish a digital bank in September last year.
It has yet to secure its license to operate from the BSP.
Digital banking products to be launched by Maya Bank include savings, as well as credit/loans.
"We will launch Maya Bank sometime late this this month and I think that is going to be a game changer for PayMaya itself. We anticipate that it  would be a serious component of the overall Voyager business," Voyager and PayMaya chairman Manuel V. Pangilinan said.
PayMaya, for its part, is licensed to operate as an electronic money issuer, remittance agent, and operator of payment system.
It also has a license to offer insurance and protection products in partnership with insurance providers and insurtech companies.
Last January, PayMaya also secured a virtual asset service provider license, which allows it to offer services or engage in activities that provide facility for the transfer or exchange of virtual assets, including cryptocurrency.
PayMaya had 44 million registered customers served by its consumer platforms as of end-2021.
"Voyager, PayMaya, it has done reasonable well last year and continuous to do so. We saw their January numbers better than last year, so the gross transaction value has increased," Pangilinan said.
"Admittedly, Globe is ahead of us in the consumer wallet and our job is to catch up with Globe," he said.