Pediatric rare disease drug Koselugo fails to get insurance benefits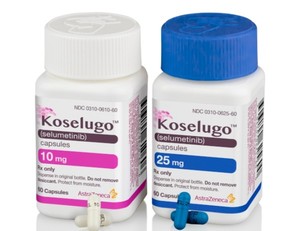 AstraZeneca's Koselugo (ingredient: selumetinib), the first rare disease treatment approved in Korea through an accelerated review due to the urgency to introduce the drug, failed to get health insurance benefits.
The Health Insurance Review and Assessment Service (HIRA) held a Drug Reimbursement Evaluation Committee meeting on Thursday and concluded that Koselugo was invalid for reimbursement.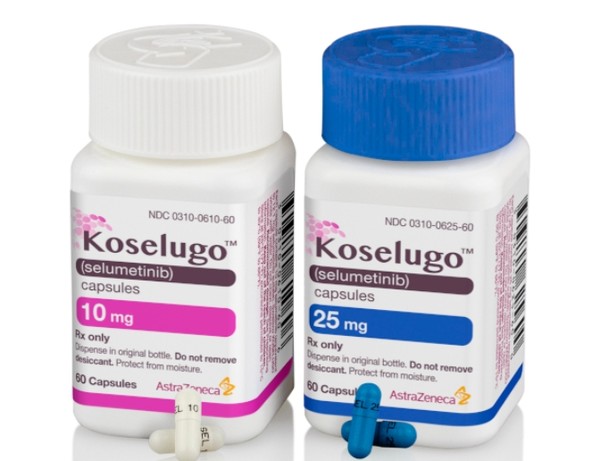 Koselugo obtained the nod for treating pediatric patients three years of age and older with neurofibromatosis type 1 (NF1) who have symptomatic, inoperable plexiform neurofibromas (PN).
In October 2020, the Ministry of Food and Drug Safety designated Koselugo as the first drug subject to expedited review due to the urgency of its introduction as a treatment for a serious, life-threatening disease.
On May 28, 2021, the treatment obtained the permit and became the first orphan drug approved through accelerated regulatory review.
NF1 is a rare intractable disease caused by abnormal cell proliferation due to mutation of the NF1 gene in gene 17. The disease causes developmental abnormalities in the nerve system, bones, and skin.
The prevalence of NF1 is one in 3,000 people. Half of the NF1 patients are inherited autosomal dominant, and the other half is a random mutation in the NF1 gene.
In 2020, the number of Korean NF1 patients was estimated at 4,876.
Normally, half of the NF1 patients accompany PN. In PN, the size of the tumor keeps growing and forms in the surrounding tissues invasively, causing body deformation.
PN appears in the entire body. In most patients, it causes physical deformities and changes their appearance significantly. In addition, depending on the location of PN, it can accompany speech disorders, abnormal mobility, and decreased bladder and visceral functions.
If the tumor deforms the body, the patient can suffer psychologically and find it hard to carry a daily life.
According to a study published in the Orphanet Journal of Rare Diseases in 2020, PN patients have panic disorder, extreme anxiety, and severe depression.
So far, NF1 patients have been given symptomatic treatment, and the only possible treatment for NF1 patients accompanying PN was surgical resection.
However, due to the PN's characteristics that it is near healthy normal cells or entangled in blood vessels, it is difficult to remove the tumor completely. Even after surgery, there is a risk of recurrence, and the unmet demand has remained.
Koselugo is the first, only treatment to show effectiveness in NF1 patients with PN.
In a phase 2 SPRINT study, 68 percent of Koselugo-treated patients decreased tumor volume by more than 20 percent.
The progression-free survival (PFS) at the three-year follow-up was 84 percent, showing a significant difference from 15 percent in the third year of non-treatment.
Koselugo was able to get fast approval in recognition of its meaningful effect on the rare pediatric disease, which has been in high unmet demand but failed to pass the review for insurance benefits.