Fintech industry bats for '#WomenDeserveCredit'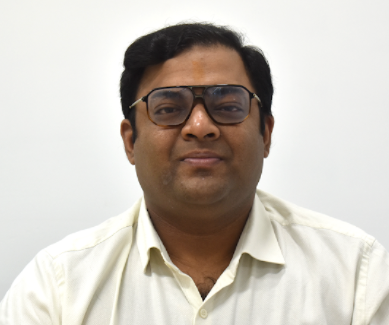 It is no surprise women lag so desperately when it comes to financial inclusion: a mere 27 per cent of Indians are financially literate . And of the pool of financially literate women, only 20 per cent have some understanding of financial concepts. Little wonder then that India ranks 140 out of 156 countries in the Global Gender Gap Index (2021), having slipped 28 places since last year.
This is not to say the country has not made significant strides in the area, with schemes such as Pradhan Mantri Jan Dhan Yojana (PMJDY) and Direct Benefit Transfers helping women make up some ground. According to the World Bank Findex Report, there has been an increase in women-owned bank accounts from 43 per cent in 2014 to 77 per cent in 2017. The PMJDY has played a significant role in making this possible. But more needs to be done, with Finance Minister Nirmala Sitharaman saying as recently as February 25 that the government wants to increase the presence of women from all areas and communities in all levels of education. This is crucial as the road to financial inclusion is through education and awareness.
Opening of bank accounts for women, however, cannot be the end goal of financial inclusion. The need of the hour is to not just help build awareness among women but also to engineer financial products for them in a manner that their specific needs are met.
This need provides a powerful opportunity for FinTechs to supplement the government's vision and fill in the gaps left by traditional channels of banking and finance. While technological innovations championed by FinTechs are often seen as enablers for a better and improved future, they can also add greater value to the existing infrastructure. And it is important to not waste the progress made so far but instead work upon its successes and remedy its failures.
Where traditional finance has failed women is by its inability to understand the financial needs and fears of women. Consequently, the sector has not been able to offer financial products that would address them.
Consider, for instance, the societal tendencies and constructs that lead to female exclusion. In several cases these have to do with the male-dominant nature of the sphere a woman wishes to enter. This makes a seemingly simple activity such as taking a loan, a proverbial minefield.
What if the loan application officer is a man? And even if the loan is sanctioned, what if a male collection officer comes around knocking on doors for repayment?
Female loan applicants tend to face higher rejections than their male counterparts. They have a tougher time securing loans because the traditional banking system is not agile enough to factor in the lack of ownership over assets, stability of income, and equality in income with men (all other things being held equal).
While these are the customer-facing aspects where traditional finance in India is deficient, the behind-the-scenes facets are equally important. Large financial institutions may not be agile enough to re-imagine how specific population segments operate. Methods of lending and criteria for background checks are set in stone. Why change something which is seemingly working for some?
The problem, however, is that while the cart is ambling along on its wooden wheels, it could go faster and more smoothly even as it takes on more passengers. This is particularly beneficial if the new passengers are less unruly. Women are better borrowers than men  and tend to be more credit conscious and default less. For instance, according to a market survey conducted across 200,000 borrowers, male borrowers fared poorer with maximum late payments at 82% while women borrowers were at 18%.
There are various ways in which players in the FinTech ecosystem can individually, and collectively, improve the state of financial inclusion for women. In the lending space, along with a focus on ethical and transparent lending, there should be a focus on creating a comfortable and seamless experience for women seeking credit. Credit underwriting innovations can go a long way in enabling the provision of credit to a wider borrower base. This can be done using machine learning and data science.
FinTechs can also help women entrepreneurs run better businesses, whether it is through innovative lending, digital or open banking solutions, or better engineered financial products. This really should be paramount for a lender as a customer with a healthy business ensures timely repayments. And yet, female Indian entrepreneurs face a rejection rate of 19% by lending institutions compared to 8% for their male counterparts.
Admittedly, data shows the number of female borrowers is growing faster than male borrowers in several parts of India. While this may indicate growing financial independence, it could also result in more women finding themselves in distress given the lack of overall financial awareness; loans might have been taken without complete knowledge of interest and penalties or even under pressure from their male counterparts.
The idea is to unleash the potential of FinTech solutions to foster innovation and increase competition, which should result in better offerings. Taken together with the government's initiatives, India can have many more Nykaas.
END OF ARTICLE